Annie Armstrong Week of Prayer: Day 4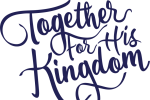 Ron and Kim Carr
Jacksonville, Florida
Ron and Kim Carr founded the International Learning Center (ILC), a missionary organization that takes a compassion-based approach to reaching internationals. Students take English as a Second Language (ESL) classes, undergo cultural training and learn about citizenship, health and other topics. Most importantly, the Carrs set up a supplementary reading course—a class where instructors use the Bible as the reading text.
"Students sign up and welcome the reading help, and many of them are exposed to a biblical worldview for the first time," Kim says. The course includes a survey of the Bible and reading excerpts about Christ's death and resurrection. When students hear about the love of Jesus, many respond in faith inside the class. The Carrs' advice for community-based outreach? "Make sure the gospel is in the DNA of your ministry. We do this by our teaching and also by inviting church planters into our classes, so they can connect ESL students with local churches." This ministry is now in the process of being replicated in other cities, such as New York. Learn more about the Carrs' ministry at AnnieArmstrong.com/Carr.
Pray: God's wisdom and guidance for multiplying the ILC model across North America.
God reveals one person for you to pray for and reach out to soon (1 Timothy 2:1-4).