Annie Armstrong Week of Prayer: Day 3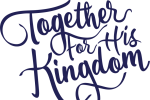 Garth and Patty Leno
Windsor, Ontario
Garth and Patty Leno had never considered planting a church. Garth had preached before as a minister on staff. But church planting? He and Patty were content inviting people into their Windsor, Ontario home for a Saturday evening Bible study. However, God began to reveal He had other plans. They included transformed lives across the city.
The Bible study outgrew their living room and started meeting at the local golf club. Then they outgrew two bigger rooms. The Gathering Church in Windsor was forming naturally and organically with the invisible hand of God guiding their steps. Garth shares, "One day I jokingly said, 'Maybe we should start a church.' All the people agreed." Today, The Gathering Church focuses on reaching new people and planting new churches. "If we can empower our people to work together to live out the gospel with our neighbors, we can witness the gospel power at work," says Garth. Learn more about the Lenos' ministry at AnnieArmstrong.com/Leno.
Pray: There will be gospel growth in people's lives, in the church and throughout Windsor.
Your trust in God would cause you to be bold and confident (Psalm 20:7).