Annie Armstrong Week of Prayer: Day 5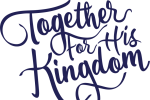 Jacob and Jessica Dahl
Ellensberg, Washington
Shannon knew nothing about Resonate Church. Even if she did, it wouldn't have mattered. She worked long shifts as manager of a coffee house and partied on the weekends. She described her family upbringing as "broken." Church was something her family did when she was younger, "mostly to put up a front," she says.
One day Shannon met Jessica, the wife of church planter Jacob Dahl, at the coffee counter, and from that moment forward, Jessica relentlessly pursued her. After turning down repeated invitations, Shannon finally gave in and started meeting with Jessica and Jacob and getting involved with the church. Through the Resonate community she learned about God's grace. "The most beautiful thing about being a child of Christ is the grace— the forgiveness." Shannon prayed to receive Christ inside the Dahls' living room. She now leads a small group and plans to move as a church plant team member when Resonate plants again. Learn more about the Dahls' ministry at AnnieArmstrong.com/Dahl.
Pray: The lost will be found in Ellensburg and God will raise up ministry leaders.
God will reveal what good works He wants you to do (Ephesians 2:10).