Annie Armstrong Week of Prayer: Day 6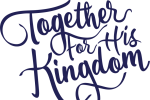 Kelly and Brandi Parrish
Fort Collins, Colorado
Kelly and Brandi started praying about church planting while living in Texas. It would mean leaving family, friends and the state they loved. One thing that helped during those transitional times was asking God to break their hearts for the people in Colorado, to birth love for the strangers who would soon be neighbors. Their prayer bore fruit.
During the process of planting Living Rock Church, the Parrishes have reached out to neighbors by tying Scripture verses to Halloween candy and organizing Easter egg hunts that culminated with sharing the gospel. They invest in people while fly fishing or having sweet tea together. "We never told anyone we were here to plant a church. We're here for them. We came to love them," Brandi says. Today the Parrishes welcome and provide a safe place for many in the neighborhood. Kelly and Brandi invite people to their house with Texas-style hospitality and have already rejoiced over multiple salvation decisions. "Planting is supernatural," Kelly says. "Only God can raise someone from death to life." Learn more about the Parrishes' ministry at AnnieArmstrong.com/Parrish.
Pray: Mature Christ followers come to help disciple new converts.
You will walk by faith in God rather than your own wisdom (Proverbs 3:5-6).