Annie Armstrong Week of Prayer: Day 7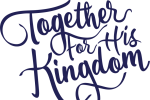 Dan and Amanda Coleman
Augusta, Maine
Dan Coleman says he and his wife, Amanda, are "New Englanders who know New England." As missionaries to their native culture, they intuitively created an outreach strategy contextualized to their community. From city officials to families with kids, members of Kennebec Community Church are constantly building relationships with the people around them.
Running sports camps for children has been a natural fit for what is known as one of the leastreligious places in the country. "We have outreach to hundreds of kids, and we get to receive their families into church the Sunday after camp," Dan says. "Consistency is huge around here." When families experience the worshipful and biblical community of Kennebec Community Church, it causes them to take a fresh look at Jesus. Several have already joined the church and been baptized. Dan now has the opportunity, while continuing to serve Kennebec, to come alongside future planters in the area in his role as a Church Planting Catalyst with NAMB. Learn more about the Colemans' ministry at AnnieArmstrong.com/Coleman.
Pray: More New Englanders will feel called into full-time ministry.
You will shine your light for Christ where you are planted (Matthew 5:16).