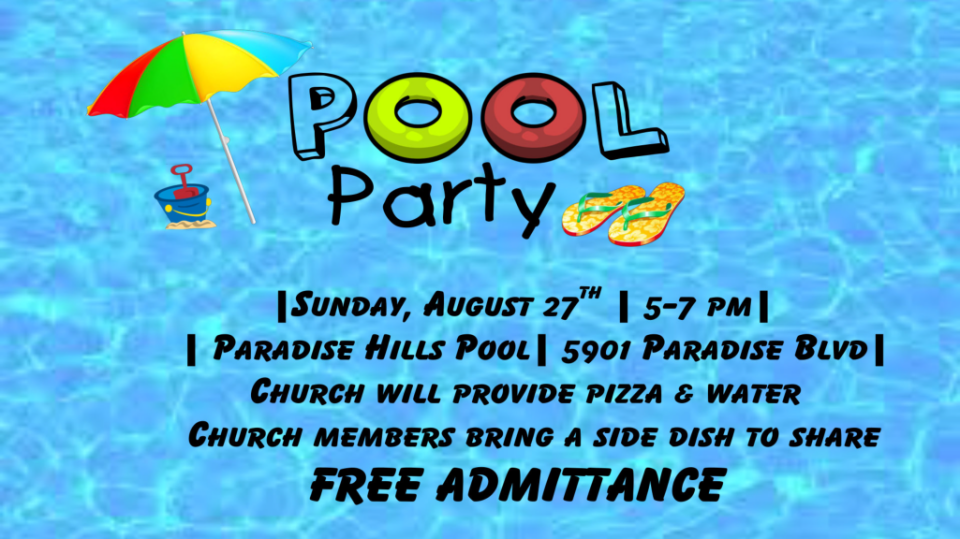 Sunday, August 27, 2017, 5:00 PM - 7:00 PM
For friends and family of all ages, come enjoy food and fellowship at the Paradise Hills Pool. Sunday, August 27 from 5:00 pm - 7:00 pm.
The church will provide pizza & water. Church members bring a side dish to share. Sign up sheets are posted in the church foyer.